Technology is something that has become mandatory in our lives. Our days starts and ends with the use of technological gadgets and during the day every one of us is busy in completing their tasks on their laptops and desktops. The factor of technology has been seeped in our lives so much that it's hard to imagine even a single day without internet or cell phone. Cherry on top! COVID'19 has completely re-written the script and has made the acceptance of technology throughout the world. The culture of working from home has been accepted by everyone, similarly e-schooling has also been accepted by the parents, teachers, schools and the students. There were many people who would hit the gym right after work to freshen up their bodies and to release the stress from their shoulder, but post pandemic not every one of us is willing to go to the gym as we might just catch the fatal disease. What's the solution then? The answer is again very simple and that is "use the right technology for it". Use of technology for fitness purposes is definitely trending in.
Technology for Fitness:
No matter what the situation is, COVID or no COVID, the importance of health and fitness can never be undermined. All you need is a strong intention to achieve the fitness goal and a little space in your room. Following are the trending technologies to achieve your fitness goals
Home Gym Technology:
We are all well aware about the home gym technologies. According to the research the sale of home gym technologies is expected to grow at a CAGR of almost 9%. The latest treadmills and stationary bikes are things that are trending in. NordicTrack is one of the most popular company that manufactures home stationary bikes, treadmills, rowers and even elliptical equipment. According to the company, drastic increase in demand for home gym technological equipment has been witness and the sales are increasing by 600% in 2020.
An expensive stationary bike at home may have looked like a boring purchase a year back, however, it's a lot more appealing in this new and updated era. What makes fitness equipment smart, and why pay additional for it? At the most fundamental level, intelligent home health club equipment connects to the web. Most machines have a screen to stream workouts, however, some deal with a user-friendly app to let you view classes on your phone or on your smart TV. Smart physical fitness gadgets enable a new level of interactivity than their other budget-friendly, non-connected equivalents. Most offer large libraries of directed classes with experienced instructors, personalized exercises and programs based on your objectives and existing fitness level. You can also try fitness motivation blogs to gain more information on this topic.
Workout Apps:
It is obvious that not every one of us has the budget to buy home gym technology and smart machines. The second best solution is to download and use the workout apps. It doesn't matter if you are an all-time expert or you are starting new. The apps today have workout plans for every individual. You can get customized plans from the experts for daily fitness, cardiovascular and weight training. All the tutorials will be shared and some apps also provide live coverage, straight from the gym. Fitness apps have become so popular that the analysts are viewing increasing trends in downloads of such apps. The main reason behind this trend can be post COVID impact and people getting more health conscious. These apps charge small monthly subscription fee and you can achieve your fitness goals with the help of experts.
If you don't want to spend on these apps and you want to see if you will be comfortable enough to use such a technology for your fitness, then try a couple of free apps, to get an idea how things work on this platform. Over here people are able to choose between free and premium subscription mode. The free version usually grants access to almost 75 classes, whereas, premium includes over 600 classes, 20+ training plans, and the ability to connect with a heart rate monitor to see live stats, track progress and connect to live leaderboards in group classes. Fiit App is one of those free apps that is extremely user friendly and where high profile fitness experts help you achieve your motive. This app was coined the name of "Netflix of Fitness" even before the pandemic hit. The free version of the app is the perfect stepping stone for the beginners to experience workout with technology.
Fitness Trackers:
That is the most common and the most effective technological tool to monitor your health. It has become more of a fashion accessory rather than a fitness tracker because it has become really hard to pull off something without a style. The tracker provides very useful data for those who are very serious about their health and for the people who do require regular monitoring. Heart patients can monitor their heart rates and blood pressures at different occasions to analyze where the problem is and what things are to be avoided. Apple has now added an electrocardiogram (ECG) function, which allows for a more detailed analysis of its users' heart health. Secondly, the new apple watch also comes with Blood Oxygen app and sensor to monitor oxygen level at all times. This feels like technology putting up a fight for fitness.
Meanwhile, Fitbit's latest watch works with more advanced heart rate sensors that use algorithms to reveal insights on your heart while giving instantaneous feedback allowing you to make the most of every workout. Users can track all of their activities, from home-workouts to spin classes to sleeping patterns.
Nutrition Tracking:
More the people are becoming health conscious, at the same pace technology is also coming up with smarter solutions every day. Tracking your nutrition can be very beneficial for your health and fitness, especially when you are setting up new goals. If someone wants to reduce 20KG weight, nutrition tracking will definitely be kept on priority along with the daily fitness exercises.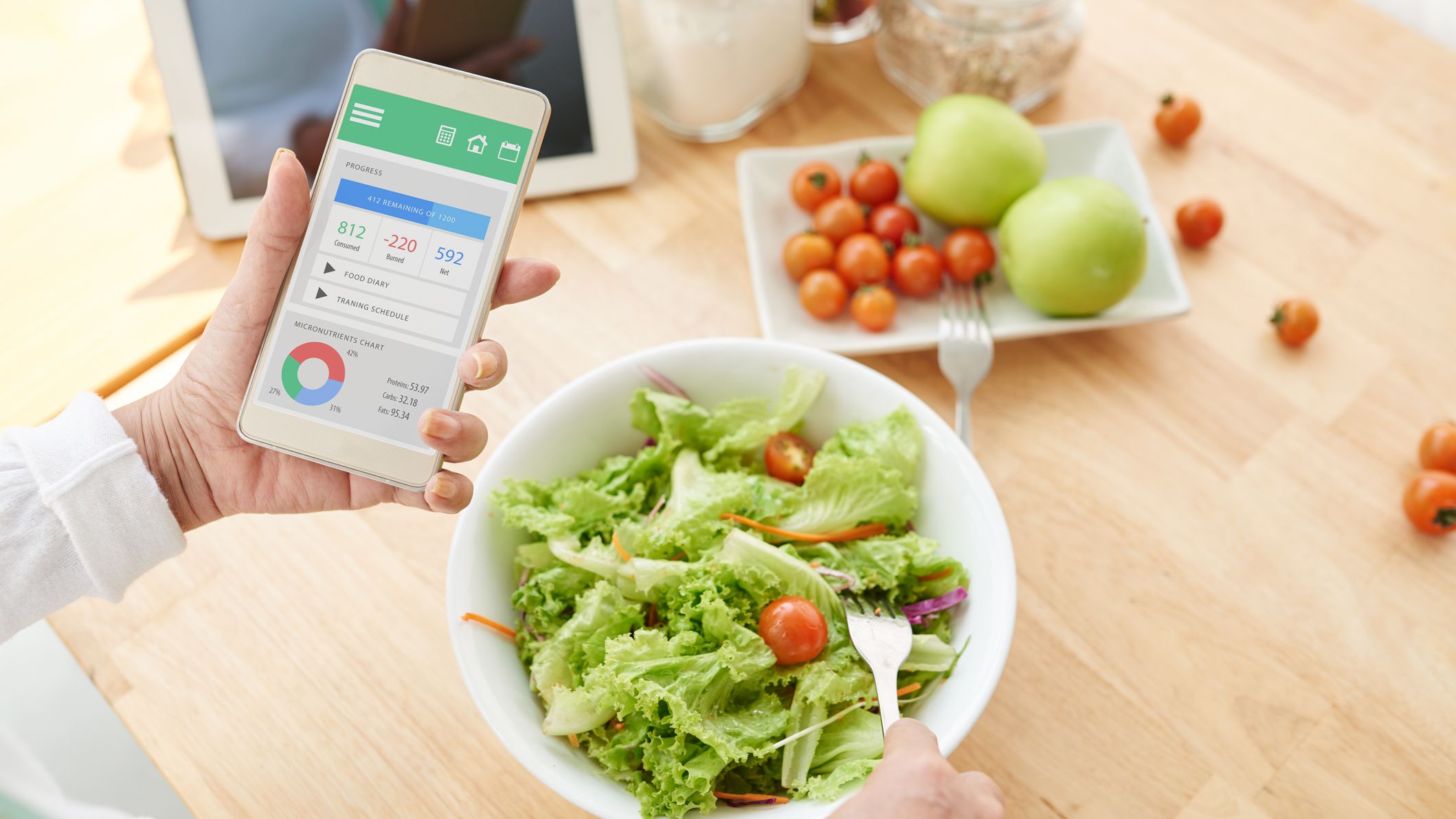 There are a few applications that really help you monitor your daily intakes and takes good cares of your eating habits. A few top rated mobile phone applications are:
Calorie Counter – MyNetDiary:
MyNetDiary can be your new virtual assistant in achieving your health motives like, weight loss, protein intakes, buffing up and other diet plans. It has features like calorie counter, exercise tracking and a food diary. Above all you can also plan your meals in advance.
MyPlate Calorie Counter:
MyPlate is a user-friendly app designed to help you lose weight and improve your health. The LIVESTRONG.com app offers easy-to-use nutritional facts, as well as personalized daily calorie goals, healthy meal plans, a barcode scanner, extensive food database, and detailed statistics about your nutrition.
MyFitnessPal:
MyFitnessPal is a powerhouse app, with an enormous food database, barcode scanner, recipe importer, restaurant logger, food insights, calorie counter, and so much more. Whether you're monitoring your nutrition to lose weight, change bad habits, build muscle, or just hold yourself accountable for what you're eating, MyFitnessPal makes it easy.